1-855-LOGIMIX (1-855-564-4649)
1-855-564-4649
Contact Us
Games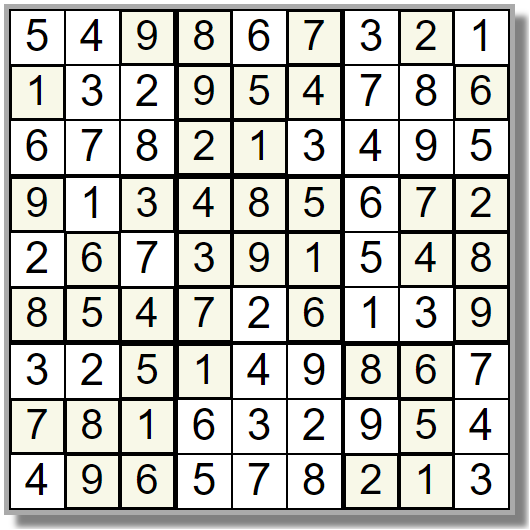 Sudoku
Fill-in the missing numbers on the board, so that each row, each column and each 3x3 box has the numbers from 1 to 9 appearing only once.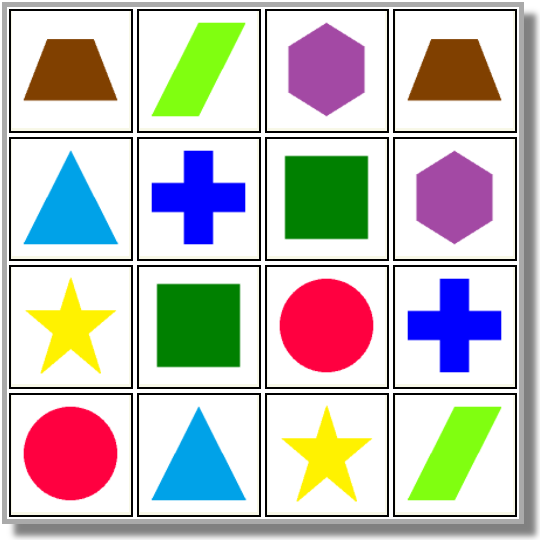 Pairs
Turn over two tiles at a time and try to find pairs of similar images to remove them from the board.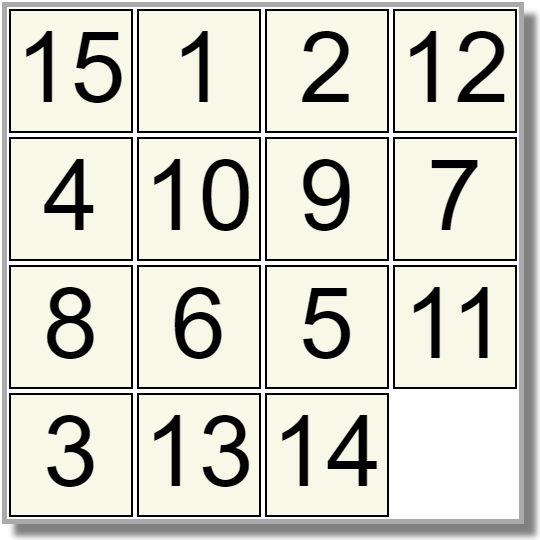 Slider
Move the tiles left, right, up, down using the empty space, in order to arrange them as shown in the sample box.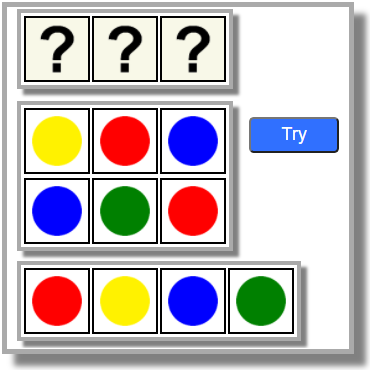 Decoder
Try to guess the colors and their positions based on the clues, white meaning correct color in wrong position and black meaning correct color in correct position.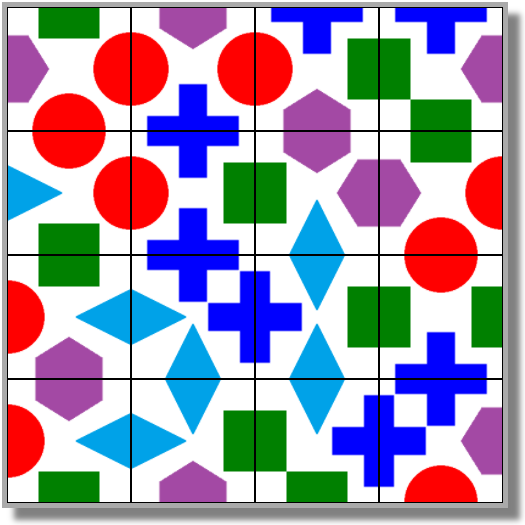 Entangled
Bring order in the Universe! Click to rotate the tiles to match the patterns on their sides. The tiles are entangled underneath and spin in opposite directions. If all symbols on a tile are the same they collapse in a black hole.
"The only way to LEARN Mathematics is to DO Mathematics"