The Afterschool Math School for Cool Kids
Registration
School Year 2020-2021
Learn every day, stretch your mind with new ideas and discover things you didn't even know you didn't know!
LOGIMIX offers Interactive Online Math courses to students Grades 5 – 12, Science courses to students Grades 9 – 12 and also Chess (All Grades), for the duration of the School Year 2020-2021. Also, University level Math, Physics and Chemistry courses are available on-demand.
The teaching format for all Subjects and Grades is:
Online Courses – Class sizes are small, between 3 and 12 students per class.
In-class Courses – In the future LOGIMIX plans to offer in-class courses. We will keep the online classes in parallel to the in-class ones.
Classes with only one or two sudents are considered private/semi-private and, if approved, might run on a different schedule and hourly rate.***
Registration is on a first come, first served basis.
Registration Process
Parent & Student: Check the List of Courses below (by Subject and Grade) and think of the courses the student wants to take
Parent: Complete and Submit the Pre-Registration Form below

Fill-in the information, and ensure all the required fields are completed
Select in the form the courses the student wants to take from the List of Courses reviewed in previous step
Submit the form (one form submission per student)
Read and acknowledge the LOGIMIX Policies
Optional: If parent wishes to discuss with LOGIMIX Principal, please specify in the "Other questions or comments" field at the end of Pre-Registration form

Parent: Payment submission

Please see Promotions below if you qualify for any discount. For any questions, please contact LOGIMIX office ( or 1-855-564-4649).
Send the payment using one of the following ways:

Recommended method: Send Interac eTransfer at for all the Courses the student enrolls in (Note: This account is set with Autodeposit, so do not submit any questions and passwords);
OR
Alternate method: Send Post-dated cheques addressed to: Doina Brestoiu – LOGIMIX. The date when LOGIMIX receives the cheque will be considered as the effective date of payment.
Post Registration
LOGIMIX: Send Receipt to the Parent for the payment received and upgrade Pre-Registration to Registration. Please note that the availability of specific Classes and the exact schedule may depend on students' pre-registrations and other factors, including public announcements related to Covid-19**
LOGIMIX: Send confirmation email to the student and parent for completing the registration, that will include logistics info for the upcoming classes
Promotions
We currently have the following promotions:
University discount – Students who are enrolled in University this term will get a 20% discount when signing up for private/semi-private Mathematics, Physics or Chemistry classes.
Science discount – Students who enrol in two LOGIMIX Science courses (Physics and Chemistry), will get a 10% discount for the second course.
Referral credit – By referring a friend (or even a sibling) whose child did not attend our classes before, you'll get a credit worth 5% of your friend's total purchase – IF your name is specified in the referral field when your friend registers. This credit is cumulative and applicable even if you are not taking any LOGIMIX classes, and will be rewarded by the end of the payment period.
Courses
Are there different levels of difficulty? (details here)
For each grade, the lessons follow the curriculum for that grade, so the students learn at LOGIMIX in tandem with what they learn in school. In addition, they are taught the main concepts from the following grade. This way they feel confident in school and perform better than their classmates.
Students can opt for one of the two types of classes:
Regular classes – These follow the curriculum emphasizing the explanations, examples and practice, so students can understand the material for the whole year with no learning gaps.
Advanced classes – These are also based on the curriculum, but are gradually going above and beyond, to competitive levels. They are designed for students with higher learning skills and aptitudes, to boost their exposure to the Math competitions (organized by the University of Waterloo, University of Toronto and other organizations) such as Kangaroo, Euclid, Fryer, Galois, Hypatia, Gauss, Pascal, Cayley, Fermat, Canadian Open Mathematics Challenge (COMC), Canadian National Mathematics League (CNML) in Math, or Sir Isaac Newton in Physics, or Chem13 in Chemistry, and which are usually monitored by the Canadian Universities during the admission process.
All materials have been carefully designed by highly qualified teachers, with many years of experience teaching in Canada and abroad, in Academic, Enriched, Gifted, IB or AP classes.
Below are the Lists with the available Courses by Grade and Subject (click each for price details), or download the PDF version of the Schedule and Payments Table and the School Year Calendar.
Mathematics Courses
Mathematics Grade 5 – 8 Courses Schedule (click here)
Code
Description
Day of week
Time
Classes
CAD*
5-Reg
Explanations, examples, practice
Monday
4:30 PM
Regular
38 x 1.5 hrs
►
5-Adv
Explanations, examples, practice, more in-depth approach
Thursday
6:15 PM
Advanced
38 x 1.5 hrs
►
6-Reg
Explanations, examples, practice
Tuesday
4:30 PM
Regular
38 x 1.5 hrs
►
6-Adv
Explanations, examples, practice, more in-depth approach
Wednesday
6:00 PM
Advanced
38 x 1.5 hrs
►
7-Reg
Explanations, examples, practice
Wednesday
4:30 PM
Regular
38 x 1.5 hrs
►
7-Adv
Explanations, examples, practice, more in-depth approach
Monday
5:00 PM
Advanced
38 x 1.5 hrs
►
8-Reg
Explanations, examples, practice
Thursday
4:30 PM
Regular
38 x 1.5 hrs
►
8-Adv
Explanations, examples, practice, more in-depth approach
Tuesday
5:00 PM
Advanced
38 x 1.5 hrs
►
* All prices include HST
** Full refund if course is cancelled

Mathematics Grade 9 – 12 Courses Schedule (click here)
Code
Description
Day of week
Time
Classes
CAD*
9-Sem2
Explanations, examples, practice
Saturday
9:00 AM
Regular
20 x 1.5 hrs
►
10-Sem2
Explanations, examples, practice
Monday
6:15 PM
Regular
19 x 2 hrs
►
11-Sem2
Explanations, examples, practice
Friday
6:15 PM
Regular
19 x 2 hrs
►
12AF-Quad3
Advanced Functions - Explanations, examples, practice
Saturday
12:00 PM
Regular
10 x 2 hrs
►
12AF-Quad4
Advanced Functions - Explanations, examples, practice
Saturday
12:00 PM
Regular
10 x 2 hrs
►
12CV-Sem2
Calculus, Vectors - Explanations, examples, practice
Friday
5:50 PM
Regular
19 x 2 hrs
►
U-Ahead
Pre-University Advanced Calculus - Integrals
On-Demand
Evening
Private
►
U-Math
Mathematics for University
On-Demand
Evening
Private
►
* All prices include HST
** Full refund if course is cancelled

Science Courses
Science Courses Schedule (click here)
Code
Description
Day of week
Time
Classes
CAD*
9-Sci-Quad3
Grade 9 Science Quad3
Friday
4:10 PM
9 x 1 hr
►
9-Sci-Quad4
Grade 9 Science Quad4
Friday
4:10 PM
10 x 1 hr
►
10-Sci-Quad3
Grade 10 Science Quad3
Thursday
6:30 PM
10 x 1 hr
►
10-Sci-Quad4
Grade 10 Science Quad4
Thursday
6:30 PM
10 x 1 hr
►
* All prices include HST
** Full refund if course is cancelled

Physics Courses
Physics Courses Schedule (click here)
Code
Description
Day of week
Time
Classes
CAD*
11-Phys-Quad3
Grade 11 Physics Quad3
Wednesday
6:50 PM
10 x 1 hr
►
11-Phys-Quad4
Grade 11 Physics Quad4
Wednesday
6:50 PM
10 x 1 hr
►
12-Phys-Quad3
Grade 12 Physics Quad3 (two classes per week)
Tuesday
Sunday
6:50 PM
12:00 PM
Intensive
20 x 1 hr
►
12-Phys-Quad4
Grade 12 Physics Quad4 (two classes per week)
Tuesday
Sunday
6:50 PM
12:00 PM
Intensive
20 x 1 hr
►
U-Phys
Physics for University
On-Demand
Evening
Private
►
* All prices include HST
** Full refund if course is cancelled

Chemistry Courses
Chemistry Courses Schedule (click here)
Code
Description
Day of week
Time
Classes
CAD*
11-Chem-Quad3
Grade 11 Chemistry Quad3
Thursday
6:50 PM
10 x 1 hr
►
11-Chem-Quad4
Grade 11 Chemistry Quad4
Thursday
6:50 PM
10 x 1 hr
►
12-Chem-Quad3
Grade 12 Chemistry Quad3 (two classes per week)
Monday
Thursday
5:30 PM
3:40 PM
Intensive
19 x 1 hr
►
12-Chem-Quad4
Grade 12 Chemistry Quad4 (two classes per week)
Monday
Thursday
5:30 PM
3:40 PM
Intensive
20 x 1 hr
►
U-Chem
Chemistry for University
On-Demand
Evening
Private
►
* All prices include HST
** Full refund if course is cancelled

Chess Courses
Chess Courses Schedule (click here)
Code
Description
Day of week
Time
Classes
CAD*
Begin-Chess
Beginner Level Chess
Thursday
6:00 PM
39 x 1 hr
►
Inter-Chess
Intermediate Level Chess
Friday
5:00 PM
38 x 1 hr
►
* All prices include HST
** Full refund if course is cancelled

Start 2020-2021 Pre-Registration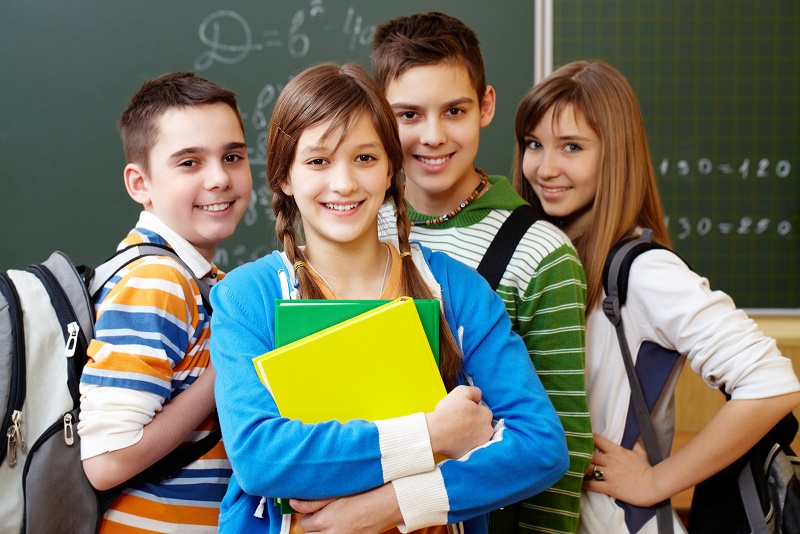 Spring 2020 – Sample Videos
"The only way to LEARN Mathematics is to DO Mathematics"